Energy-efficient uPVC & Aluminium Bi-fold Doors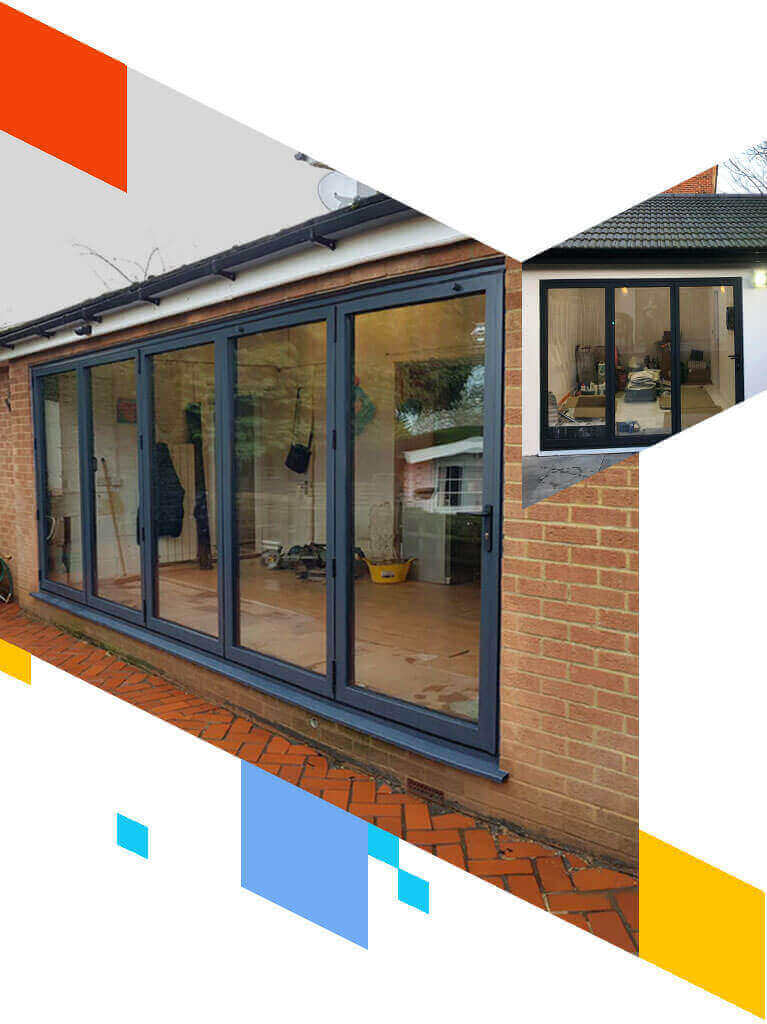 High-Quality uPVC and Aluminium Doors
We offer you a solid combination of secure, energy-efficient and styled doorways at unbeatable prices to welcome their friends and family in your home. Our services count every visitor that first impressive look.
We offer services in evolution with time incorporating numerous imaginable designs in context with insulation, security, and durability compared to other materials such as wood, aluminum, etc.
We provide our clients with a good looking, weather-resistant, durable and secure range of UPVC and Aluminum front & back doors, and french doors. Our doors complement every place with our choice of decorative glass finishes and features such as left, right or double opening, heavy-duty thresholds, internal beading and much more.
If you have any questions, request a free callback from our double glazing expert.
Yes, we give you a 100% guarantee as we manufacture and install high quality, affordable, secure and energy-efficient uPVC & aluminium double glazed windows and doors.
Frontline Windows Ltd.
Unit 10, Slough Interchange Industrial Estate, Whittenham Close,
Slough, Berkshire, SL2 5EP,
United Kingdom
© Copyright 2021 Frontline Windows Ltd. | Slough | London | Middlesex | Buckinghamshire
Registered Business Address: Frontline Windows Ltd., Unit 10, Slough Interchange Industrial Estate, Whittenham Close, Slough, Berkshire, SL2 5EP, U.K. | Registered in England & Wales |